Marketing & Analytics
Our Marketing and Analytics team will support you with tools that make your life easier and help your practice become more findable and credible to clients, doctor candidates and other potential new hires. We'll also keep tabs on emerging technology that will simplify your client engagement through appointment scheduling, client communications, online pharmacies, and pet portals.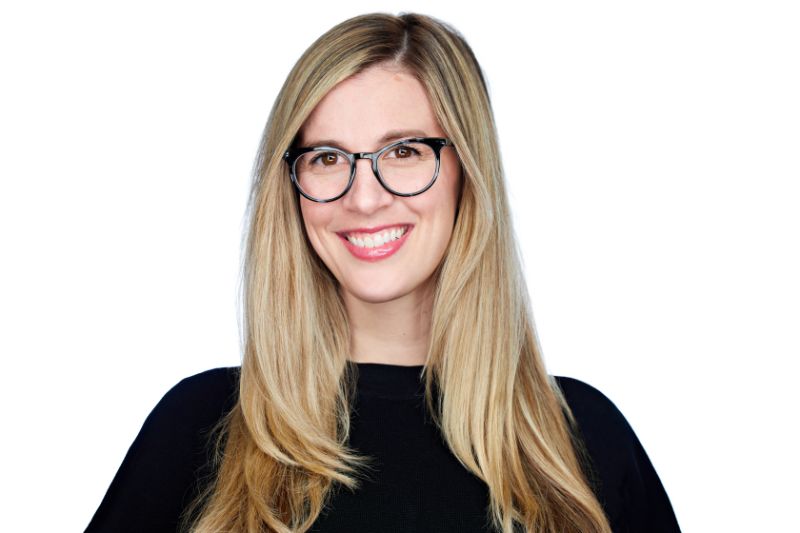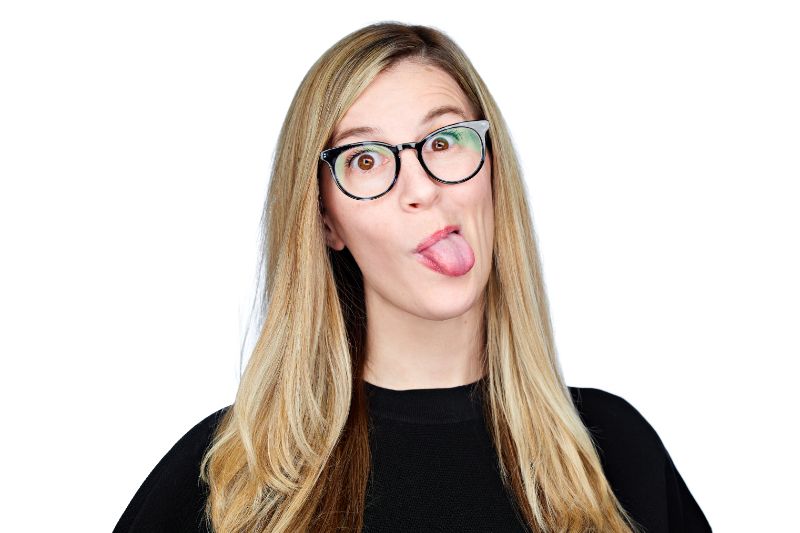 Senior Vice President Marketing and Analytics
Christy Sherrick
Christy Sherrick is the Senior Vice President of Marketing and Analytics at Alliance Animal Health.
She has a proven track record of leading meaningful growth for organizations through data-driven marketing and frictionless technology solutions. She works across our hospitals to help develop client communication solutions and drive volume at our practices.
She joins us most recently from Vail Resorts where she drove scalable marketing strategies across 34 unique resorts. Prior to that, she was the Vice President of Marketing at Mattress Firm where she led a team to deliver an unprecedented turnaround story. She also stewarded marketing departments from start-ups to Fortune 200 companies in her years prior to that at NRG Home Solar, as a marketing consultant and at a fast-growing start-up in London.
In her free time, Christy enjoys hikes with her family and golden retriever, Boots. When she's at home, she tries to make sure no water glasses are left out to tempt her two cats to "accidentally" knock them over.
Marketing
Our Marketing team is here to help you grow your practice and keep you connected with the people who matter most: your clients. With our support team and tools, you'll be fully supported to make your practice more findable, credible and the communications will be personalized to both your practice and your clients. We're here to make your lives easier and keep your businesses strong. 
Senior Director, Brand & Channel Marketing

Caitlin Griffin

Caitlin Griffin is Director of Marketing at Alliance Animal Health.

She works across our hospitals to help deveop client communication solutions and drive volume at our practices. Caitlin will help oversee our marketing and client engagement functions, helping us drive volume at our practices and build our unique and differentiated brand.

With over 10 years of marketing experience at Vail Resorts and Southwest Airlines, Caitlin thrives in fast-paced environments where she can wear many hats across a wide range of marketing capabilities from strategic planning, to brand work, to driving performance. She has experience leading scalable solutions for website management, social media, and content development to differentiate a complex portfolio.

Caitlin lives in Golden, Colorado with her dog Penny and enjoys spending as much time as possible outdoors, traveling, and dabbling in home renovation.

Sr. Marketing Manager – Eastern Region

Elizabeth Pearson

Throughout her career, Elizabeth has helped position organizations such as ESPN/ABC Sports, Food Network, Physician Recommended Nutriceuticals, and most recently, Community Veterinary Partners, as best in class in their industries.

She has a BA in English Literature from Tulane University, a Culinary Degree from the Institute of Culinary Education, and a certificate though Cornell University distance learning in Organic Gardening. Elizabeth and her husband Michael love outdoor adventures, discovering hidden culinary gems and, of course, their furry family members, Labradors Bean and Daisy, and their Ragdoll cat Edgar.

Sr. Marketing Manager

Bridget Tull

Bridget has over 20 years of experience in the veterinary industry. She comes to Alliance Animal Health from a veterinary specialty and emergency practice where she supported 110+ hospitals in developing their marketing strategies. Among these strategies were developing and maintaining customer relationships, implementing new hospital customer platforms, and coordinating client education. She excels at collaborating across functions in delivering hospital objectives. She is excited about joining the Alliance Animal Health team to support and expand their marketing efforts. Bridget is looking forward to partnering with local hospitals to learn their specific goals and help get them there. Bridget lives in Texas with her husband and two kids. When she is not absolutely crushing it at work, she is the chaos coordinator of three dogs, one cat, and a bearded dragon. She loves curling up with a good book surrounded by her two and four-legged family.

Senior Marketing Manager

Amber Tripp

Amber is an experienced, broad-based marketer who specializes in developing and executing strategic marketing campaigns within the multi-site healthcare industry. She supports our West/Midwest practices with dedicated marketing support to drive volume and brand awareness in the communities they serve. In her previous role as Director of Marketing at Espire Dental, she implemented and scaled the omnichannel marketing strategy across 27 practice locations through digital and traditional media, website management, SEO strategy, and paid and organic social. Here, she successfully brought together 13 acquired practices under one brand umbrella. Prior to her role at Espire, she spent several years as a healthcare marketing consultant, helping providers reach their patient care goals and driving new patient and revenue growth for 40+ clients across the U.S. Amber received her B.S. in Communications, Graduate Certificate in Marketing Management, and MBA all from Colorado State University. In her free time, she loves traveling and spending time in the Colorado outdoors with her husband, daughters, and sweet pups, Kaia and Cooper. She also enjoys doing pilates, golfing, and works extremely hard to keep her indoor plants alive.

Sr. Manager of Performance Marketing

Kenny Empey

Kenny joins us from the marketing agency space where he drove unique marketing strategies for a diverse range of businesses to achieve their marketing and sales goals. With over 12 years of digital marketing experience, he has a proven track record of creating and implementing omnichannel marketing strategies that produce clear, measurable results. He excels in fast-paced environments where every day is different and is no stranger to wearing multiple hats to help see projects to their successful completion.

Kenny lives in Allen, Texas with his wife and two children who keep him very, very busy.

Creative Manager

Rebekah Schwartz

Rebekah Schwartz is the Corporate Brand Manager at Alliance Animal Health.

Rebekah's 18-year career led her from the Fashion Industry to Sensory Toys and now (because she loves animals) to Alliance Animal Health. Rebekah is an award-winning product designer and most recently served as the Head of Design and Production at PunkinFutz, a sensory toy company, where she strategically elevated and refined the brand. During her time there, she helped develop and manage multiple sub-brands for the company. Rebekah is a highly collaborative human whose style is thoughtful, warm, and personable.

Rebekah resides in Connecticut with her husband, Evan, and their Jindo mix, Leo.

Event and Brand Manager

Mallory Van Zyl

She's spent her career honing her skills in the brand management and account service spaces growing her love of project management, organization, and bringing brands to life across many dimensions. She excels in synthesizing and untangling to make the day-to-day more manageable and more enjoyable. She's spent a good streak of time enjoying the ski industry, but looks forward to joining an industry who focuses on animal-lovers like herself. She'll be stewarding the Alliance Animal Health brand and bringing that brand to life at events. Mallory spends all her free time with her husband and their family of fur - dog, cat, and chickens. Ask her for photos, she's always ready to share.
Analytics
Think of our Analytics team as a fast-paced group of information wizards that deliver rich insights to support your business growth goals. They work together cross-functionally to develop data-driven solutions to complex problems. By capturing the right data points, they're able to design best-in-class strategies and predict future business models to keep performance high.
Data Architect & Engineer

Matthew Heckeroth

Matty has experience across a wide range of data driven industries. He has led multiple teams and helped integrate different solutions across fortune 500 companies. He is excited to join the team because of his love of numbers and problem solving! It helps that he loves animals and wants to help anyway he can.

Matty studied Mathematics and Philosophy at Washington State University, is an avid cyclist, and raises cattle on a ranch he lives on. Growing up in Seattle, he was a Mariners fan, had never been on a farm, refused to eat seafood, and did not like the rain. So, he moved to Austin, Texas, where it rarely rains, there is BBQ everywhere and he gets to ride his bike 12 months a year.

Analytics & Insights Lead

Arian Modarres

Arian is joining us as the Analytics & Insights Lead for Alliance Animal Health. He has experience as a data scientist by way of CVS and Boston Consulting Group, where he leveraged his people skills and his data savvy to help solve business problems for a variety of clients and stakeholders. Most notably, he developed models for several Fortune 500 companies during his time at BCG. Originally from Potomac, Maryland, he received a BS from George Washington University, followed by an MA from Columbia University, both in statistics. In his free time, Arian is typically doing something sports-related - whether it's watching, playing, or predicting. He is a huge cat lover and will always ask bodegas if they have one when in the city.